5 Lessons Package (for the price of 4) Learn English with the BBC News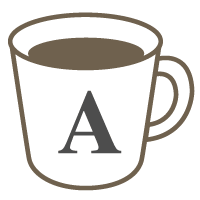 English

Reading
News/Current Affairs
5 Lessons for the price of 4!
Buy this package of 5 lessons for the same price as 4 individual lessons. This means you get one lesson free! You can take all 5 lessons in a row or spread them out over a 3 month period. Each lesson is 50 minutes long.

How it works:

When you buy this package you will schedule your first lesson.
Then I will send you 100% off coupons for the remaining 4 lessons. Please use these coupons when scheduling the remaining lessons. The coupons will be valid for 3 months after purchase.

Please note that a refund is not possible once the first lesson has been completed.


Lesson Information:

This is a discussion lesson for advanced students. We will look at an article together and discuss it. These discussion lessons will provide you with excellent reading, pronunciation, and speaking practice while covering a range of different topics. The student will start by reading the article aloud. We will then discuss any new words or phrases before I encourage you to talk about the article.

Although some of the content matter can be serious I want this lesson to be both fun and educational. Students are encouraged to choose their own article although I am happy to help you choose. Articles can come from any site you wish. Here are some popular sites below:

www.cnn.com
www.bbc.co.uk
www.japantoday.com
www.nyt.com
www.skynews.com

Please feel free to suggest any other site not listed.


Please let me know if you have any questions,

All the best!

James

p.s. please book a trial lesson before paying for a package. Hurry! Lesson prices may go up soon!
Lessons offered by this tutor
Feedback from students
I enjoyed talking with James. He always finish my questions clearly. And use simple English explain my question. No need to worry about conversation.

ニュース記事を音読し,うまく発音できない単語を修正し,内容についてディスカッションするという流れです。Jamesは細かい発音や文法の誤りも的確に指摘し,見逃さずに直してくれます。流暢に喋れても,話し言葉では無意識についている悪い癖があったりするので,英語上級者の方にもオススメできる先生です。

BBCの記事を題材にしたレッスン1回目。なんでも初めては少し緊張する私。先生から送られた記事に目を通し、何個か単語を調べ、分からない表現はチェックして、軽く1回音読しておきました。予習とまではいきませんが、少しでも読んでおいて正解。50分を有意義に使えたと思います。発音に関しては、私の苦手なshを指摘されました...残り4回で意識して改善するぞ。今日も楽しくバランスの取れたレッスンを受けられて大満足です。Thanks for the lovely lesson :)))

新聞記事の見出しだけで理解できない内容についていろいろ説明をして頂いてとても面白かったです。 辛辣な内容や悲しく、皮肉なことが今の私たちの世界で起きているとおもった。 5 Lessons Package (for the price of 4) Learn English with the BBC Newsの申し込みをしたので今日は ただでレッスンを受けることが出来て新年早々ラッキーな気持ちでした。 いつもありがとうございます。