English Phonics for Kids!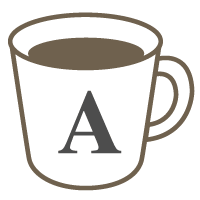 English

For Children

Speaking
A simple lesson about the basics of phonics!
Phonics is a very important part of learning English. By learning how letters should sound alone, and combined with other letters, you can learn how to sound out new words!

Some things we can do in the class:

Learn the single letter phonics these are the most basic ones!
Talk about the different vowel sounds
Work on difficult sounds like L and R
Talk about voiced and unvoiced sounds

and more!
Lessons offered by this tutor
Feedback from students
今日は娘の好きなハイスクールミュージカルの中の曲を使って、レッスンをお願いしました。意味が分からなくとも、一生懸命覚えて歌おうとしている曲だったので、そこに使用されている動詞等を使いながら、他の文章を作れたらいいかと思ったので。先生にはあらかじめ、使いたい曲を連絡して、お願いし、快く引き受けてくれました。レッスン後は、難しい表現などを日本語での補足とともに報告してくれたので、レッスン中ついてなくても安心です。 特に英語を自分のペースで、自分の思うように組み立てて勉強したい方にオススメしたいかな。子どもに限らず、発音で悩んでる人は、苦手な単語リストと共にレッスンを受けたら、すごく良いと思います。

今日もありがとうございました!レッスン中は、私が見えると頼ってしまうので、レッスンが開始すると別室へ。耳をすましていると、一生懸命英語で説明しようとしてるのが聞こえてきました。どうしてもうまく言えず、先生が「日本語でもいいよ~」といってくれても、どこまでも英語でいおうと頑張っていました。まず話したい、という意欲はとても大切で、これがあると英語で伝えられた時の喜びもひとしおなのではないでしょうか。またよろしくお願いいたします!

今日もありがとうございました。いつも通り楽しかったようです。おかげさまで、フォニックスも慣れてきたようです。またぜひお願いします☆

今日もリラックスして受講してました。最初、スカイプの調子が悪く、先生がかけ直してくれたのですが、先生のせいじゃないのにレッスン時間を大幅に延長してレッスンしてくれました。感謝です!娘は今日も楽しかった!と言ってました。どうしても分からないとギリギリまで待ってから、日本語でフォローしてくれるので安心です。レッスン開始前にスカイプで、5分後にかけるよ!(英語で)と連絡してからかけてきてくれます。終わると最近では、娘も勝手にThank you !と送ったりしてて、楽しそうですよ。 またお願いします。

いつも通り、素敵な笑顔で娘を迎えてくれました。先生にお願いする間は、すっかり私は席を外し家事をしています^^またお願いします♪