Let's Talk! English Conversation for All Levels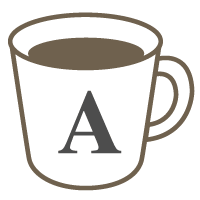 English

Good for beginners

Speaking
Practice your conversation skills with Dr. Greg.
This is your chance to practice your English with Dr. Greg. I have been a teacher for over 25 years in the United States. I have worked with students from around the world. I would love to talk to you about any topic you desire. If you are shy, don't worry, I will lead the conversation. As we go along, I will help you with your pronunciation and sentence structure. This will be a fun class for you!
Lessons offered by this tutor
Feedback from students
口コミの通り、落ち着いて話を聞いてくださる、安心できる先生でした。Cafetalkは初めてで色んな意味で緊張していましたが、英語も聞き取り易く話してくださり、時間があっという間に過ぎてしまいました。またお願いしたいと思います。

Thank you for the lesson!

Thank you for the lesson. you made me happy!

バタバタしていて久々のレッスンでしたが、普段英語で話したことがなかった最近の出来事やペットについて聞いていただきました。英語で話慣れていないトピックで話すときには表現がすぐに出てこなかったり焦るのですが、グレッグ先生は聞き上手で静かに待っていくれるので、あせらずマイペースで話すことが出来ました。自分に自信を持つことが出来ました。Thank you, Greg!

Greg is a very nice teacher. He would try to understand what i'm talking about. And he gave me suggestions how to improve my English and also increase my confidence. Talk to Greg that I feel stress less and relax. If possible, I would like to choice his class more often at the near future.