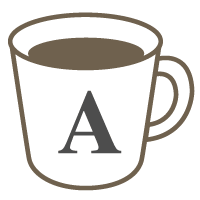 English

Good for beginners

Speaking
General Discussion
Relaxed, casual English conversation〜
If you want to have some casual conversation, this lesson is for you! Bring some tea or coffee, and let's sit down and chat.

We won't use any material for this lesson, and you won't have any preparation work. Just bring yourself and we'll talk about hobbies, work, family, or anything else that you're interested in. I'll take notes during our lesson, and send you comments after class to help you improve your English.

☆When you request your first lesson, please tell me your level (beginner, intermediate, advanced).

♫If you want me to record our lesson, please let me know!
Lessons offered by this tutor
Feedback from students
Eva講師は、穏やかで優しく話してくれる講師です。今回は事前に私が興味のある記事を用意してもらい、それらを交えながら会話を楽しめました。また、レッスン後もフォローアップのメール(会話時の良い文章、間違った文章を提示)も頂けました。ありがとうございました!

時々聴き取りが難しく感じることもありましたが、優しい雰囲気で質問しやすかったです。フィードバックにてレッスン中に知った私が興味のある分野に関する動画を送ってくださいました。内容を理解するのは簡単ではないですが、好きなジャンルなので繰り返し見て頑張ってみようと思います。

She is a really good educator! I enjoyed the conversation with her very naturally, but the feedback afterwards was very precise and useful. Fortunately she used to live in my country, so we enjoyed talking on some cultural things.

日本語が流暢な英語の先生は効率的で、頭に残ると思います。 レッスンに使用する題材は自由なので、このテキストで英語を勉強したい!という方にはお勧めです。

I learned the word "sweat" today.