English Role Play Lesson for Beginners (No feedback)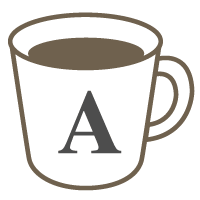 English

Good for beginners

Speaking

Roleplaying
Improve your spoken English through simple dialogues
*I do not provide feedback for this lesson (including trials); students who would like feedback should purchase it separately.*

A lesson for beginners who would like to improve their spoken English through simple dialogues.

We will practice several short role play situations together. Some possible role play situations:

-Checking in to a hotel
-Reporting a problem with the hotel room washroom
-Making a reservation at a restaurant
-Calling 911 to deal with a medical emergency
-Reporting lost goods to the police station
-And more

I will send you a several dialogue theme and key vocabulary before the lesson; you can use them to prepare as you would like.

Material:
Original Material
This tutor is currently on leave or vacation.
Lesson requests can be made after Aug 22, 2018.
Lessons offered by this tutor
Feedback from students
Thank you for waiting when I couldn't find my word. I was able to relax while taking the lesson. I want to take another lesson too!!

Thank you for your detailed lesson.I enjoyed your lesson very much. I could study grammar and pronunciation. I'm looking forward to my daugher's lesson too!!

息子の英会話レッスンをお願いしました。初めてのオンラインでの英会話レッスンで、息子は緊張していましたが、先生の優しくさりげないリードで安心したレッスンを受けることができたようです。

It's really a great lesson. Rhys was very kind and patient with any questions. In this lesson, I have many chances to speak English. I'd like to take more lessons through this good experience.

今日は初めてロールプレイレッスンを受けました。 いつもとはまた違った楽しさがあり、受けて良かったです。 また次回も違ったシチュエーションでの会話をしてみたいと思います。