Free Talk in English (No feedback)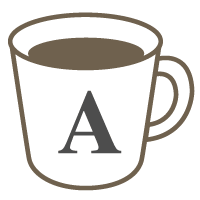 English

Good for beginners

Listening

Speaking
Let's enjoy having a fun free talk in English♪
*I do not provide feedback for this lesson; students who would like feedback should purchase it separately.*

A 25 minute free talk in English~
We can talk about anything; music, langauge, movies, culture, anime or whatever you would like!
For students of any level.
Looking forward to talking with you!

Lessons offered by this tutor
Feedback from students
とても対応が丁寧で、楽しく授業を受けることができました。次回は、長めの時間でレッスンを受けたいと思いました。

It's so fun lesson. He always lead me to continue our conversations. I often forget the time to finish!!

He is so gentle and kind. He lets me speak freely. I often use the wrong English expression and grammer. But he does`t care and corrects my mistakes. I can take his lesson in a relaxed atmosphere.

He is a very nice teacher.He could listen to my story that was with my bad English.And taught me the correct sentence what I wanted to say.Talking with him was great time for me .I want to continue to having his lesson.

This was my first CafeTalk lesson so I was worried whether I can keep conversation. But I could have very fun conversation after all. Thank you!