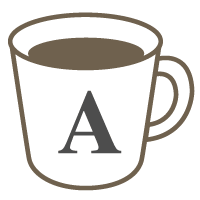 English

Vocabulary

Speaking

Fun & Games
If you have an interest in animals, this course is for you.
I have had a keen interest in animals since I was a child and I could talk about them all day! Many of my students have already had a cheeky visit from my cat in our lessons (I do try to keep them to a minimum, but she's very crafty!) and I've been lucky enough to hear all about many people's pets.

As well as our pets, we can discuss more general issues related to animals, such as:


animal rights


conservation of endangered species


the merits of vegetarianism/veganism


your country's wildlife


evolution


breeding and dog/cat shows


These lessons can be tailored for any level. I recommend that you start with a trial or let me know what level you're at through a message before we begin. :)
This tutor is currently on leave or vacation.
Lesson requests can be made after May 6, 2018.
Lessons offered by this tutor
Feedback from students
イギリスの発音に慣れていないので話が聞き取りづらかったです。これは私の問題ですが、サラさんは丁寧に話を聞いてくれました。私が話すタイミングをしっかり見て聞いてくれるので安心して話せると思いました。

Thank you very much, Sara, for our first meeting in this interesting class. I really enjoyed introducing my dog to you and having various animal-related conversations with you in the class. Also I appreciate the detailed lesson feedback from you. In it you kindly wrote many example sentences and those are of great help in my study. Many thanks for your extra effort for me once again ! I look forward to meeting you again soon ! 今日始めてSara先生のクラスを受けました。とっても落ち着いた話しやすい先生でした。自分が飼っている秋田犬に関連する「ハチ公」の話をしたらスコットランドにも似たような話があると、Grey Friers Bobby の話を教えてくれました。どこの国にも忠犬はいるのですね。又、宜しくお願いします。

こんなレッスンを受けたかった!! 動物問題に関心のある人に凄くオススメです。 楽しくてあっという間の時間でした。 受けながらきちんと修正箇所やポイントをタイプして送ってくださるため、 楽しいだけでなく、とても有意義でした。 またSara先生のレッスン自体が丁寧でわかりやすいため、他のクラスも受講してみたいと思いました。

レッスンは終始穏やかな雰囲で、にっこりと静かに耳を傾けている姿が印象的でした。またレッスン後に頂いたメッセージには、会話の中で聞き返した文章や単語が詳細に書かれており、先生の熱意を感じました。このレッスンは、動物やそれをめぐる社会問題に関心のある方に、特にお勧めです。