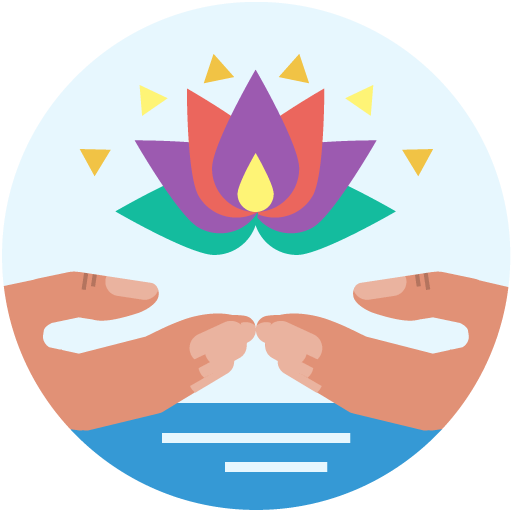 Yoga
Learn basic asanas, breathing exercises, and relaxation techniques that you can practise daily
I am Sukanti from India. I am a trained yoga teacher and an English teacher. The pracice of Yoga has been an important part of my life to maintain my physical health and a balanced state of mind. I am happy to share this with people around the world.
Yoga is an excellent practice to incorporate in our daily lives.We will start our class with some basic warm up exercises. After that we will practice asanas targeted for different parts of the body including arms, legs, neck,back and spine. The asanas will be in the following order


Standing asanas


sitting asana


lying on the abdomen


lying on the back.


New asanas will be introduced to you in every class. We will start with basic asanas and move to more complex ones. We end the first class with simple breathing exercises. From the second class we start practising different pranayamas.

I will demonstrate every posture for you and then give you instructions and observe your practice.

The goal of yoga is not to over stretch but to practice postures within the capacity of our body. This is not an intensive class and will not make you tired. You will feel refreshed and energised with this practice.

Beginners can join this course. It is perfectly customisable and we will practice postures for your specific needs. If you are taking medication for any major illness, diabetes, blood pressure, heart problems etc. it is not advisable to join this lesson.

The lesson will be conducted in English so basic understanding of the language will be needed. I have lived in different countries with non-English speakers so I can communicate with you even if your English is not perfect.
Lessons offered by this tutor
Feedback from students
まず、フローのクラスではないと思います。初心者向けのクラスで、姿勢を整えることから始まり、説明も多めに入るため(この辺りはインドの人的だと思いましたが)、そのことはレッスンの紹介に書いておいたほうがいいと思います。 オンラインのクラスでは、先生の考える「正しさ」を一方的に説明することよりも、受講する人が楽しく、気持ちよく受けることに重点を置いたほうがいいと考えており、そういう意味で私の考えはこの先生とはあまり合わないと思いました。勿論この先生と相性が合う方もいらっしゃるかとも思います。 インドの伝統的なヨガを教えるという先生のレッスンを今まで色々受けてきましたが、それぞれ違っており、人によって全く違うと言っていいぐらいです。インド人だから伝統的な正しいヨガを知っているかというと、いい先生についていればそうなるだろうと思いますが、多くの場合、ただ一つの正しさがあるとは限らないと思います。送られてきたフィードバックの内容を見ても改めてそう思っただけでした。