English with British Culture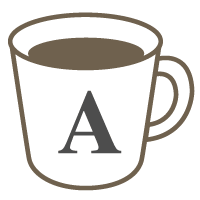 English

Idioms

Listening

Speaking
A class to help you acquaint yourself with the culture of the UK, as well as improve your English.
Are you planning to come to the UK? Would you like to improve your knowledge of Britain at the same time as your English? This is the course you should choose.

With the help of interesting articles and videos, and lots of speaking time, you can meet all your goals.

This material is suitable for learners who are at level B1 (lower intermediate) and above.

After you have booked your session, I will send you a link to the material you should view before the session. The session will make a lot more sense if you remember to actually look at the preparation material! :)
Material:
Other ('Britain is Great' Lessons by the British Council)
Lessons offered by this tutor
Feedback from students
体験レッスンということで10分はあっという間でした。とてもフレンドリーな先生なので、話しやすかったです。イギリスの文化を学ぶのに色々と教えてくれそうな先生だったので、また機会を見つけて受講してみたいと思いました。

I love having lessons with her because I am always thrilled at her diverse knowledge of the English language. She is lovely and very kind, so I don't become nervous about speaking English at all. I really look forward to having a session with her.

分からない語句は別の語句などに置き換えて説明してくれました。親しみやすい人柄の先生です。

Through a relaxing chat, I got to know more about UK in details. Additionally, it reinforces my vocabulary. I thought I could only know the UK's , I didn't expect to share my living place's as well. It really made the chat interesting. You are really an experienced teacher. You made a quiet and reserved person eloquent in the chat. I wish you speedy recovery!!!!