Español para principiantes e intermedios (60 min) // Spanish for beginners and intermediate (60 min)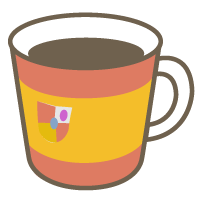 Spanish

Good for beginners

Grammar

Vocabulary
Spanish starting from zero with planned exercises. Learn how to introduce yourself and basic expressions. In this lesson, we can work with a textbook or with special exercises designed for you.
This class is thought for people who want to start with a basic or intermediate level of Spanish in order to get a high level in a practical way.
In the first session, I will check your level while talking about your interests and goals. Don't worry if you think you are not ready to talk in Spanish, I will be very patient and I won't ask you to do things that don't correspond to your level.
I hope I can see you in my class.
Material:
Original Material
Lessons offered by this tutor
Feedback from students
今回はtenerを使った表現を学びました。文法的に踏み込んだ内容もあり、とても勉強になりました。いつもと同様、しっかりした独自教材を使ってくださるので要点が分かりやすく、復習もしやすいです。

今回はir動詞の続きでした。毎回レベルに合わせてくれ、新しい単語をたくさん学べます。今後も受講を続けたいです。