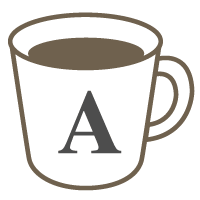 English

Listening

Speaking

Art & Culture
Learn about British people, food, history and culture
Want to learn more about the royal family?

Wonder why the British drink so much tea?

Ever wondered what cricket is?

Do you want to learn about British food?

Visiting or moving to Britain and want to learn more about the British culture before you go?

Working with British people and want to know how to impress them?

Have an interest in all things British?

Then this lesson is right for you!

I am from Guildford. A very English town south of London. I can tell you all about British culture and explain its complicated politics. I can teach you about the British people and its history. I can give you travel tips and advice on how to survive in Britain. I can explain British customs and the importance of manners to the British public.

During the lesson to help explain these things I may use videos or articles as well as sharing my own knowledge. This lesson will also help you to improve your listening and speaking skills.

I look forward to meeting you.

Cheerio!

James
Lessons offered by this tutor
Feedback from students
「Ted talk」「Breaking News」に引き続き、今回初めてこの「British Cultural Lesson」を受講しました。事前に興味のあるトピックスを聞いてくださり、私は「医療保制度」「教育制度」「食べ物」「何故イギリス人はコーヒーより紅茶を好むのか」をリクエストさせて頂きました。James先生の凄さは、単に「イギリス」のみの話に終始することなく、「他の国では…」と話を広げ教えてくださる博識さにあると思います。また、先生ご自身もヨーロッパの様々な国々にお住まいだったご経験を踏まえてのご意見や興味深いお話をお聞きできたので、実態やヨーロッパの人々がどのように自国の制度を考え生活しているのかを、少し理解できたような気がします。非常に面白いレッスンでした。James先生のレッスンの中で、私はこのレッスンが一番興味深かったので、レッスンパックで受講を続けることに決めました。

今回は仕事について。日本と英国、その他のヨーロッパの国の違いなどを詳しく楽しく話してくれました。かなり聞く練習になりました。 基本的なレッスンをしばらく受けて、語彙が増えたころにまた受講すると、さらに楽しめるのではないかと思いました。

イギリスの歴史に興味があったので、先生のお話しがとても楽しかったです。それだけでなく、発音訂正やイディオムやフレーズを使って、例文を作り使えるように教えて頂きました。

いつも穏やかでしかも内容充実のジェームスさん、今日はクーポンを使わせて頂いて初めてイギリス文化のレッスンを取りました。たぶん、難しい単語を使わなければいけない話だと思うのですが、簡単な英単語に言い換えて、ややゆっくりめに、はっきり発音してくださったので(いつものことですが)、本当に臨場感があって面白かったです。恥ずかしながら世界史は全て寝て過ごしたため、イギリスの歴史を教えてもらったのですが、これがもう本当に面白くて面白くて、しかもものすごい詳しいんですジェームスさん。すごいです。次もこのレッスンで続きを聞く予定です!映画や本よりこの語り部ジェームスさんはすごいです!! Dear James, I really deeply appreciate your interesting and exciting story! I was completely fascinated by your talking, and it was far more exciting than films or books. It was as though I was really there in the history. I am a bit good at Japanese history in my old days, so I listened to your voice following the Japanese historical events in my mind. I have been wondered why the British people had not come to Japan around the beginning of the Edo era. However, now I got it by your story. The Britain was too busy to come to Japan at that time. You can be a modern Shakespeare! I really look forward to listen to the rest of the story. I can't wait! I hope you have a wonderful weekend. Fondest regards, Ryoko

In his lesson I always learn a lot more than I expected. I admire his broad knowledge and like his gentle manner of talking so much.