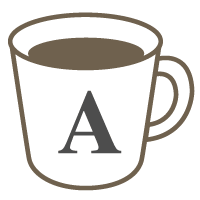 English

Listening

Speaking
Casual conversation or a flexible lesson to suit your needs.
In this lesson, we can talk about anything you like.
Sometimes, I may encourage you to talk about a specific topic and send you a topic card similar to the one below:


Describe a beautiful place to visit in your country.
You should say:


where it is


how to get there


what there is to do when you are there


and explain why you recommend this place.
I have many topic cards similar to this one.

I will take the opportunity during the lesson to assess your English level and correct any mistakes that you make.

I´m looking forward to meeting you!

James
Lessons offered by this tutor
Feedback from students
先生の話もわかりやすく、次々とトピックを提示してもらえるので、話す量も多かったです。最後に丁寧なフィードバックをもらえるので、満足感が高いレッスンだと思います。なによりも、わたしがレッスン時間を間違えて、15分遅れて始まったにも関わらず、30分のレッスンをしていただきました。とても誠実で優しい先生です。 His speaking is easy to understand for me. He has many topics to talk and keeps me speaking. And also he gave me feedback that would be good for me. Besides, although I had the wrong time and missed his calling a few times, he extended the lesson more than 10min. He is very kind.

レッスンの終わりのフィードバックがとてもよいと思いました。フリーで話している間にメモをとってくださり、小さな間違いや自然な英語を教えてくれました。会話中もよく聞いてくださって、丁寧な対応が良かったです。

It was my first time to take James's class. James's tutor is very professional. His explanation was very clear and easy to understand!

初めてのレッスンで緊張していましたが、ゆっくりわかりやすい言葉で話してくれたのでリラックスできました。会話中のテキストや最後5分程度のフォローも的確でよかったです。

来月イギリスに旅行へ行くため、英語を話すのに慣れておきたくてレッスンを取ることに決めました。 元々英語は好きで、趣味程度に嗜んでいたので全くの初心者というわけではありません。 30分は長すぎず短すぎずちょうどいい長さに感じました。旅行が近付いて来たら50分のレッスンも取ってみようかなと思っています。 ちなみに私はものすごく緊張しやすいタイプなので、始まる前は心臓がバクバク、終わった後も汗だくでした笑 でも同時にもっともっと話したいという気持ちも芽生えました。 It was the first time for me to take an online English lesson, so I was a little bit nervous... x) but I really enjoyed talking because he tried to make me feel comfortable and encouraged me. the 30 minutes lesson was not too long, and not too short for me. He gave me some advice and corrections in the end of the lesson, and it helped me a lot. It would be great if I could speak English like I speak Japanese! :) I think I'll take his lesson again!