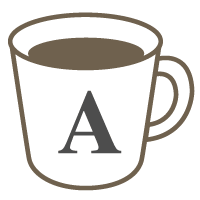 English

Listening

Speaking
Casual conversation or a flexible lesson to suit your needs.
In this lesson, we can talk about anything you like.
Sometimes, I may encourage you to talk about a specific topic and send you a topic card similar to the one below:


Describe a beautiful place to visit in your country.
You should say:


where it is


how to get there


what there is to do when you are there


and explain why you recommend this place.
I have many topic cards similar to this one.

I will take the opportunity during the lesson to assess your English level and correct any mistakes that you make.

I´m looking forward to meeting you!

James
Lessons offered by this tutor
Feedback from students
私が話すので発音と文法を訂正して欲しいとお願いしました。時折講師の質問を交えてあっという間に時間が過ぎてしまいました。自分でも前置詞が弱いと自覚しているのであやふやな所は上手く誤魔化したつもりでしたがさすがプロですね、きっちり聞き取られて訂正されました。私は英語を話す環境にいるのですがそう言うところに長くいると明らかな間違いをしない限り誰も英語を直してくれません。ですからジェームズ先生とのレッスンは楽しいだけでなくとても勉強になります。ありがとうございました!!!

とても楽しいレッスンであっと言う間に時間が過ぎました。間違えを訂正してもらえたり、より自然な表現を教えてもらえたので勉強になりました。

Apologies for having technical trouble on Skype. Did check my account data but the id wasn't incorrect. ..??? Anyway. Thank you for the lesson tonight, I was really anxious for chatting with my host mother in this weekend. So really good to talk to you beforehand!

Thank you for your fun lesson today. Your feedback was very helpful. I would like to have next lesson.

It was my first lesson with James. He quickly answered my questions and gave good samples of English phrases. I also got some corrections of my speaking after the lesson. It was very useful. I'd like to take his lesson again!