Picture Description 25 【FB少し】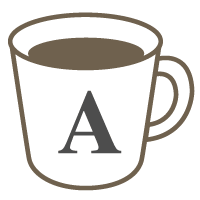 English

Good for beginners

Vocabulary

Speaking
Describe what you see!
In this lesson, random pictures will be uploaded
for you to describe to me in as much detail as possible
about what you can see and about what's happening.

Good practice for using nouns and verbs.

I'll ask two simple questions:
__________________
1. (名詞)
What can you see?
2. (動詞)
What are they doing?
What is he/she doing?
__________________
After giving me your answer,
I will then ask you a few more questions
about the "little people" in the picture/photo.
Enjoy the challenge!
Lessons offered by this tutor
Feedback from students
とても楽しい授業です。ユニークな写真で先生との会話も弾みます。簡単な英文でしか答えられなくても、先生が話を膨らませてくれるので、単語力、説明力がつくように思います。

ユニークな3枚の写真を見ての英会話で、Colin先生のimaginationという指令(?)で、想像力を働かせた結果、大いに盛り上がってしまいました。 こちらの言った内容を、「それいいね」と言って話を広げてくれるのが、とても素晴らしいです。 今日も、楽しく有意義なレッスン、ありがとうございました。

ユーモアがあって想像力をかきたてられるこういう写真素材を選んでくれるのは、Colin先生ならではだと思います。とっても楽しい時間が過ごせました。

今日も楽しいレッスンでした。 このレッスンを受けてから、地味にボキャブラリーや表現のバリエーションが増えてきた気がします。 楽しい会話の中に、役立つことがたくさん含まれています。

スピード感あるレッスンで、楽しく、しっかり勉強できます。