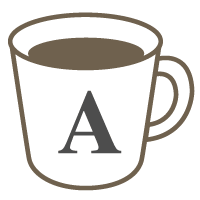 English

Listening

Speaking
Casual conversation or a flexible lesson to suit your needs.
In this lesson, we can talk about anything you like.
Sometimes, I may encourage you to talk about a specific topic and send you a topic card similar to the one below:


Describe a beautiful place to visit in your country.
You should say:


where it is


how to get there


what there is to do when you are there


and explain why you recommend this place.
I have many topic cards similar to this one.

I will take the opportunity during the lesson to assess your English level and correct any mistakes that you make.

I´m looking forward to meeting you!

James
Lessons offered by this tutor
Feedback from students
チャットレッスンにも関わらず、必要に迫られていたwritingまで見ていただけてフレキシブルなレッスンでした。 必要なところを丁寧に、また常に質問があるか確認しながら進めてくださいます、どんな質問にも丁寧に答えてくださるので、とても理解しやすい内容でした。フレンドリーでありながら内容はかなりプロフェッショナルだったと思います。私はある程度話せるのですが、内容的に中級から上級の方にも十分向いていると思います。クイーンズイングリッシュに慣れたい方にもおすすめです。これまでで一番良い、かゆいところに手が届くレッスン内容だったと思います。

いろんな事例を出してわかりやすく、丁寧にレッスンしていただきました。 沢山質問できるようにもっと勉強したいと思っています。

50分があっと言う間に終わり充実したレッスンを受けることができました。

I'm really enjoyed his English lesson! I think that's brilliant. I'm looking forward to having his lesson again soon.

Thank you for teaching me the other day! It was really helpful for me. After the lesson, I prepared my introduction and some answers in English for the interview and I brought the memos. And today, I could have a really good time with the interviewers at the company. I could perform my best. I really appreciate you very much. Many thanks!