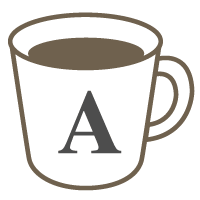 English

Reading
News/Current Affairs
Learn English by reading the news.
This is a discussion lesson for advanced students. We will look at an article together and discuss it. These discussion lessons will provide you with excellent reading, pronunciation, and speaking practice while covering a range of different topics. The student will start by reading the article aloud. We will then discuss any new words or phrases before I encourage you to talk about the article.

Although some of the content matter can be serious I want this lesson to be both fun and educational. Students are encouraged to choose their own article although I am happy to help you choose. Articles can come from any site you wish. Here are some popular sites below:

www.cnn.com
www.bbc.co.uk
www.japantoday.com
www.nyt.com
www.skynews.com

Please feel free to suggest any other site not listed.

Looking forward to meeting you,

James :-)
Lessons offered by this tutor
Feedback from students
Time flew so fast. James encouraged me to speak and use words I learned in his lesson. The end of the lesson, he gave me precise feedback on his engaging class. James講師は、積極的に話す機会を与え、正確に的を射たアドバイスをしてくれます。すぐに修正が必要な箇所については授業中に修正するので、自分が直すべき箇所の優先順位が分かりやすいです。もちろんその他修正が必要なことについては、授業の最後にフィードバックしてくれますので、授業後の復習も大変行い易いです。

子どもがお世話になりました。レッスン前に親と相互連絡し、レッスン後は親に対して詳細な報告を送ってきてくださいました。レッスンでは、まずは子どもに記事を読ませたのち発音についてとても細かくご指摘くださり、その上で読解やディスカッションへと進みました。指導すべき項目に優先順位を立てて限られたレッスン時間をいかに有意義に使うかということを強く意識されていらっしゃるのが伝わってきました。とても良い先生です。

Dear James Thank you so much for your precious English lesson as always! I'm looking forward to seeing you again soon! Thanks a lot! shoko

James has wide knowledge for various topics and it is always impressed. He gives me some advice not only for my English but also for my kid's English. He is a really helpful and reliable teacher.

I trust James as my English teacher. Whatever article I chose, he supports me well to understand it and provide good questions for discussion. You can also ask him to pick up an article for news class. He has an ear for languages. He is very good at piking up words and phrases I couldn't pronounce and tried to 'cheat' him :) It makes me realize that I need to keep practicing. I appreciate his professional attitude.