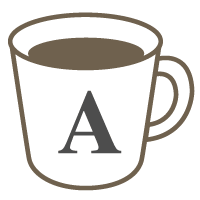 English

Good for beginners

Grammar

Writing
(初 - 中 - 級上)
Lesson Details:

==========

For this lesson,
you will be shown two questions
(via a .pdf attachment) at a time.

Simply choose one question from the two
and answer it in as much detail as possible.
- I will then ask you some follow up
questions in relation to your answer.

Example questions:
=============

What did you eat today?
(今日は何を食べましたか?)
What genre of music do you like?
(あなたが好きな音楽のジャンルは?)
Why do you think the sky is blue?
(空はなぜ青いのだと思いますか?)
Did anything get you excited today?
(今日テンションが上がった出来事は?)
What were you doing 10 years ago?
(10年前は何をしていましたか?)

Material:
=======
(supplied)
Chat Diary
英語で3行日記

====================================
[*] レッスンの際は毎回、以下のオプションの中から一つ選び、レッスン前にお知らせください。
オプションA: オプションCを最初の1~2分間行い、残り時間はオプションBで行う
オプションB: カメラなしで音声のみ
オプションC: カメラと音声
~~~~~~~~~~~~~~
Lessons offered by this tutor
Feedback from students
楽しいレッスンをありがとうございます!!久しぶりに会えて、嬉しかったです。 My all-time favorite teacher at Cafetalk. Always has some innovative teaching ideas or materials. Never got bored! Thank you コリン先生~

Your lesson was enjoyable again on Saturday. I learnn a lot from answering your various questions. Thank you very much.

This is really interesting lesson. Some questions that are daily types and not so difficult are offered and we answer them. Teacher Colin correct the answers when we speak wrongly and type them. It is very helpful. It will improve our English conversation.

Thank you very much for your wonderful lesson. The story of your 'power' was really interesting. Please guess a number I think next time!

It was really interesting lesson. I think it is useful for improving speaking ability. Thank you very much. I'd like to try another lesson soon!