Proofreading & Recording Service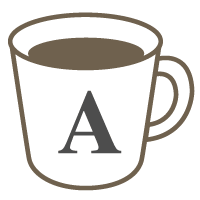 English

Test Prep

Writing

Proofreading
Native-Speaker Check・Audio Recording・Proofreading・Up to 1,000 Words
Lesson Aim:

To improve your writing skills with the assistance of a native speaker of English.


Additional Lesson Aims:

* To practice writing in English outside of lesson times.
* To receive feedback in terms of grammar, vocabulary, structure and so on.
* To feel confident enough with a piece of writing for school/work so that it is ready for submission/review.
* To use previous feedback to continue to develop your writing skills.
Length of Lesson:

0 minutes / Offline


Skype Video:

No Skype


Language(s):

Lesson communication will be conducted all in English, however tutor Fiona has some knowledge of Japanese language and culture.


Key Skill and Language Areas:

Reading, Writing, Grammar


Materials:

Diary Writing:
Write a long entry in a journal or diary and receive feedback from me to help improve your writing skills. Topics can be provided upon request.


Test Preparation (IELTS, Eiken):
I will send you a topic for a long composition. Please read the topic or question and write a response. It's recommended that you do this in test conditions - so try not to rely on a dictionary! When you have finished, send it back to me and I will check it for you and give you some feedback. If you are studying for a particular test or level, please let me know and I will use materials aimed at this level.


Proofreading:
Send me a document/essay of up to 1,000 words and I will provide you with error corrections and feedback as a native speaker of English. Documents received during office hours should be returned within 12 hours. I can also check or assist with Japanese>English translation.


Tutor Preparation:

* Provide services as required.


Student Preparation:

* Let tutor Fiona know what services you are after;

* Attach any required documents and wait for a response.


Follow Up Notes:

* Any required proofreading will be attached to the lesson upon completion.
This lesson is ideal for students of all levels who require assistance with writing. Students can take this lesson as many times as they like.
Lessons offered by this tutor
Feedback from students
英作文の添削を受けました。 添削していただいた文章はとてもナチュラルで勉強になりました。 Thank you Fiona. I'd like to have writing lessons some times.

スピーチの添削で何度か利用しましたが、いつも添削が早くて助かっています。それだけではなく、添削内容も丁寧で分かりやすくて信頼のおける講師です!

今回もスピーチの原稿の添削をしてもらいました。毎回早く丁寧な添削で本当に信頼出来る講師です。 事前に原稿の内容について相談もしていたのですが、それにも丁寧に分かりやすい回答をいただきました。 今までいくつか添削レッスンを取っていますが、一番!と言っていいほど素晴らしいと思います!

I requested my interview-preparation materials to be corrected. Fiona answered really quickly and she finished the correction on the same day! In addition, her kind comments and change tracking are really helpful and easy to understand. Of course, the corrected contents are also great. I really appreciate her lesson and I wish to have another lesson with her someday soon!